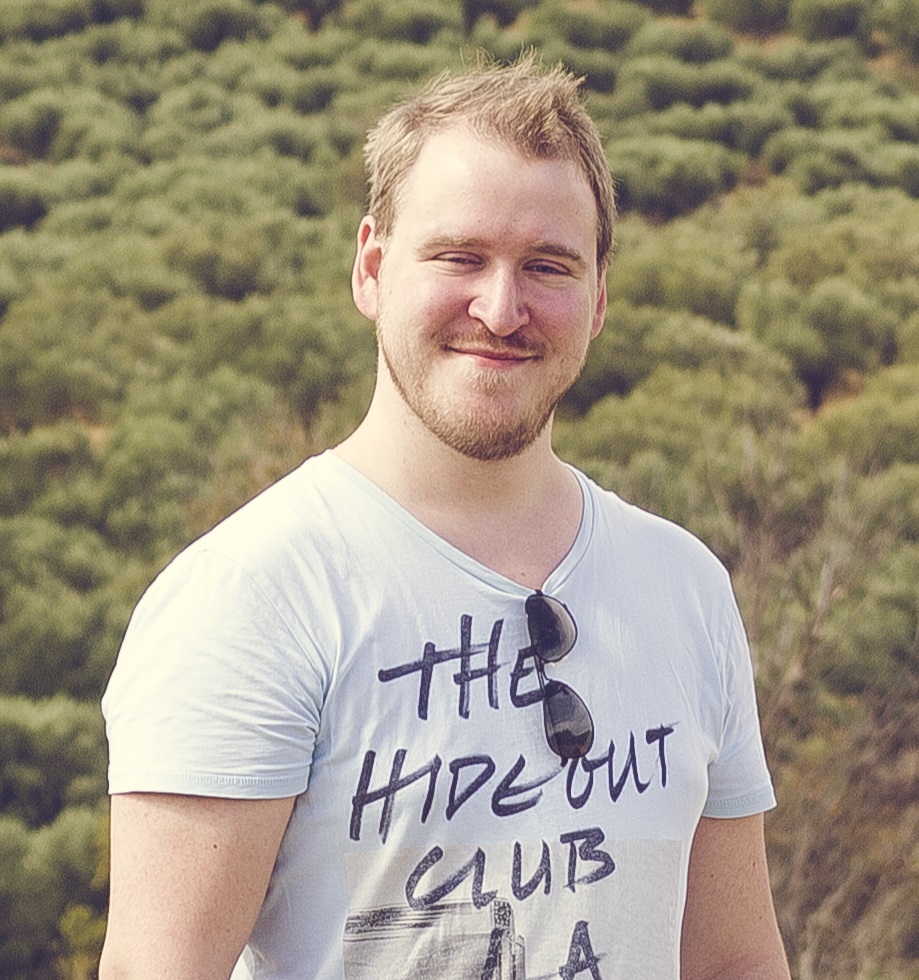 My name is Frank Köhnke, I'm a friendly, open-minded game developer, musician, artist, photographer and film maker. Or in short, an all-rounder.
I have gained most of my knowledge autodidactically. I'm interested in many things, nearly everything technical and artistic and learn very fast, which is why I have broad knowledge in various areas.
I began programming when I was about 14 years old and have already used many different programming languages and techniques.
At the age of 5 I started playing the keyboard. I was taught by my father who is a music teacher. Later I started playing the bass guitar and the drums and entered a band playing the keyboard and the bass. Thats the reason why I have very advanced knowledge in music and music production. Performing at numerous gigs have helped me enhance my musical career.
Whenever I'm not programming or playing music, I like taking photos, recording videos or drawing. I have experience in taking photos working as an event photographer. Apart from that I have advanced experience in video as well as photo editing.
Experience
I have advanced knowledge of C, C++, C#, PHP, Java, JavaScript and AS3. I have already worked with game engines like Unity3D and Unreal Engine 4 as well as pure graphics APIs like OpenGL, XNA and SDL and also with management systems like Microsoft SharePoint or Debian based server and hardware programming e.g. microcontroller programming and circuite designing. Lately I have been becoming familiar within shader, multiplayer and UI development in Unreal Engine 4 as well as multimedia processing in C#/C++, especially during my work at Cosalux GmbH.
In my free time I enjoy 3D modeling using Cinema4D and Blender, editing or drawing images using Adobe Photoshop and Lightroom or produce and edit videos with Adobe Premiere and After Effects.
When playing music, producing sound tracks or creating music sheets I make use of Cockos Reaper.
Help me fund my Dream Car 🙂